Our team is excited to be part of the community and serve the aging population and their families here at Cloverland Park Senior Living. We strive not only to provide excellent quality care and service, but also to make sure you feel at home in our community. We look forward to serving and making a positive difference in the community and in the lives of those we serve.
Brent Brewer comes to Cloverland Park with over 20 years of experience in the senior living industry. He has served in various roles ranging from regional operations director to regional marketing and sales director, to executive director. He holds a Bachelor of Science degree in health care administration and a Master of Business Administration degree. Originally from Huntsville, Ala., Brent is an Alabama football fan and in his spare time enjoys spending time at the lake with his wife, Angela.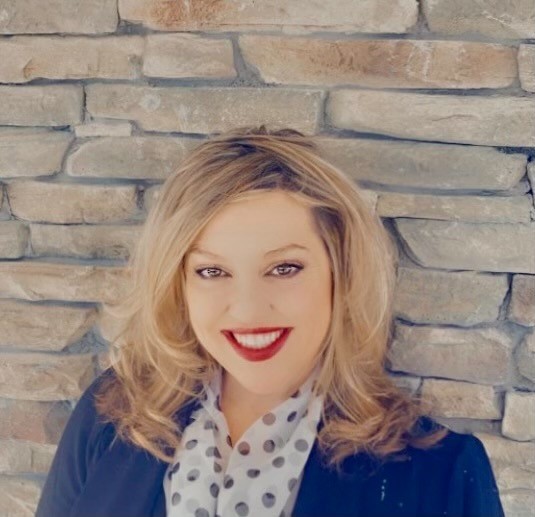 Director of Sales and Marketing
Ashley Walker joins Cloverland Park as the director of Sales and Marketing with over 15 years of experience in the senior living industry. She is originally from Moulton, Ala., but has resided in Tennessee since 2006. Ashley's passion for serving seniors started when she was a child and has continued to grow into a lifelong career.
Ashley is a proud mother of two children, River, 11, and Ivory, 8. She enjoys spending time with family and friends, watching Auburn football, fishing, having bonfires, and listening to music.
Jessica Nowlin has been in the health care industry for 20 years. She became a nurse after receiving her certification as a nursing assistant and realizing she loved helping people. Jessica is currently enrolled in a Bachelor of Business program with the intent to become an administrator.
Jessica grew up in Shelbyville, Tenn., and still resides there. She is happily married with a teenage son, and in her spare time, she likes to travel, watch her husband race and support her son's high school marching band. Jessica is very passionate about dog rescue and rehabilitating abused and neglected dogs before finding them a forever home, which is why she and her sister have developed a nonprofit organization to further their mission to save as many dogs as possible.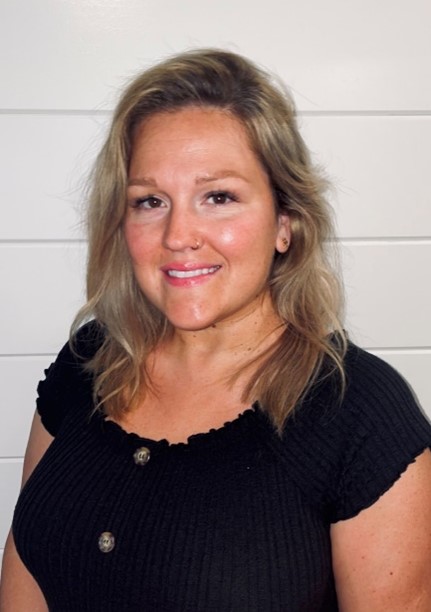 Generations Program Director
Tayler Swanner has been in the health care industry for over 10 years. She spent three of those years as a licensed nurse after earning a degree in public health and nutrition from the University of Houston. From there, she went on to complete a nursing program in Nashville, Tenn. Once she began nursing, she quickly found that memory care was her passion and began nursing and supervising memory care units. Tayler is excited to bring her experience, passion and dedication to Generations Memory Care here at Cloverland Park.
Originally from Columbia, Miss., Tayler now lives in Mt. Juliet, Tenn., with her 2-year-old son and her puppy. Outside of work, she enjoys reading, hiking, yoga, traveling and doing fun activities with her son.
Lindsey VanderKooi brings over three years of experience in senior care and more than five years of experience in health care to the Cloverland Park Senior Living community as the Vibrant Life® director. Lindsey graduated with her bachelor's degree in therapeutic recreation in 2015 and is a certified therapeutic recreation specialist. She has worked in a variety of settings with various age groups but found her love and passion for seniors working in memory care and assisted living over three years ago.
Lindsey is originally from Grand Rapids, Mich., and moved to Nashville, Tenn., in August 2017. Outside of work, she enjoys being active, spending time with friends and traveling, and is very involved in her church community. Lindsey is a certified yoga instructor who enjoys practicing yoga often.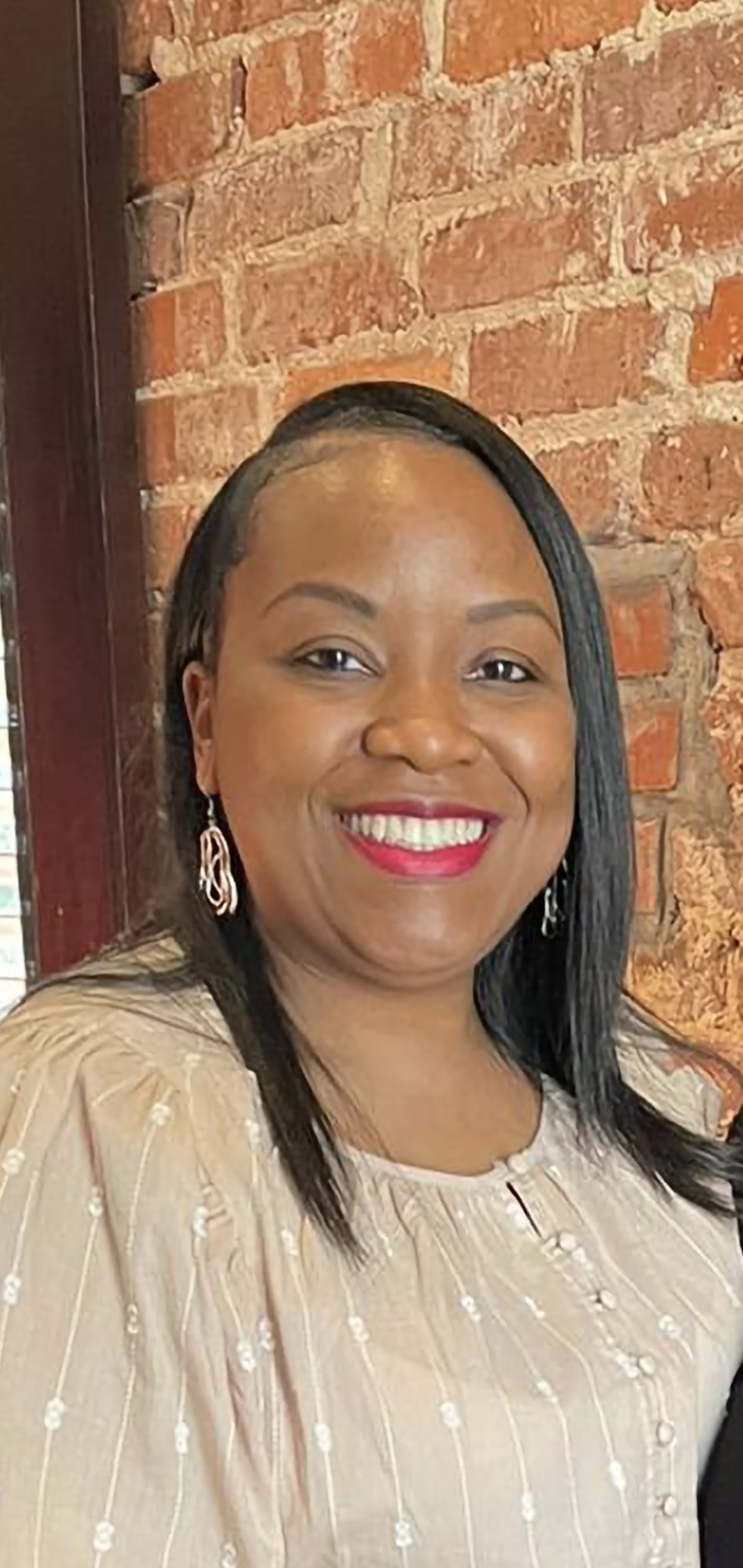 Renysia Fugghett serves Cloverland Park Senior Living as the Business Office director. She has almost a decade of experience in the senior living industry. She received her MBA degree from Bethel University. Over the course of her career, she has worked in various positions in senior living communities. She is passionate about providing exceptional care to residents and enjoys helping others.
Outside of work, Renysia enjoys spending time with her family, trying new foods, shopping, watching the Atlanta Falcons and meeting new people.
Sales & Marketing Assistant
Brandy Henderson has worked in senior living communities for more than 10 years. Throughout her career, she has served in various roles, including licensed certified nursing assistant, human resources and education coordinator. She brings with her experience working in nursing homes and independent senior living communities. Brandy has found her home at Cloverland Park Senior Living on our Sales and Marketing team. She is very motivated to make sure your loved ones have the best possible experience with transitioning into the Cloverland Park Senior
Living community and ensuring they receive the best possible care. Brandy has two amazing children, ages 10 and 12. Brandy and her family enjoy being outdoors and going to the beach.
Culinary Services Director
Kirk Bagley, Cloverland Park Senior Living's Culinary Services director, has 21 years of experience in the professional food service industry as a dietary director/executive chef. In his roles overseeing assisted living facility dining programs, Kirk has been responsible for designing nutritious menus based on the needs of the residents, establishing and coordinating training programs that support dining and operations goals, and driving new programs to enhance resident satisfaction. In 2006, Kirk was named Dietary Manager of the Year.
Kirk is a combat veteran and served in the U.S. Army for eight years. Originally from Rochester, N.Y., he has been in the Nashville area since 2001.
Building Services Director
Matthew Cincurak, the Building Services director, is originally from Akron, Ohio, and moved to the Nashville in 2010. When Matthew moved to Nashville, he decided to attend HVAC school at Miller Motte Technical College, which led him to a career in maintenance. After working in commercial and multi-family maintenance roles, he found a passion for the senior living industry.
Matthew is an avid University of Michigan fan and a collector of all things Michigan-sports memorabilia. He enjoys camping, traveling, spending time on Center Hill Lake with his family, home improvement jobs with his neighbor, "junking" for oil and gas and Michigan collectibles, and making his wife laugh.